The UK and Islamist Terror: Conservatives Putting the Nation at Risk?
By A. Millar
Created 2010-06-02 12:57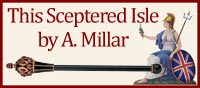 Nearly a month into Britain's new coalition government and perhaps the
defining image
of Prime Minister David Cameron shows him strolling casually along Westminster, without security, mingling with the crowd. At other times he has eschewed his motorcade, and sent away his police motorbike escort. We – and perhaps more especially those who despise Britain – are supposed to believe that he is a man of the people. He is like us, and we are like him. In the cold light of day, however, Cameron's actions reveal only that he is disconnected from reality:Lest we forget, Cameron is the leader of a wartime nation – a nation fighting in Afghanistan and Iraq, and facing terrorism at home.
Islamist terrorists have often stepped up their activity during the first twelve months of a new government, and there has already been some activity since the May 6 election. In what is now being treated as a terrorist attack, the Labour MP for East Ham, Stephen Timms,
was stabbed
by a Muslim woman, who had been "radicalized." Since then, the names of four other MPs have been discovered on a terrorist hit list, and security for all MPs has been put under review.
The Conservative-led coalition government faces serious challenges, perhaps most especially in regard to Islamist extremism, which it seems intellectually ill-equipped to combat.
Pundits suggest that the coalition ("Con-Dem") government will collapse, possibly within a year or two, and that the Labour party might even be swept back into office. With the Conservatives having abandoned their defining values, and having aligned themselves with the left-wing Liberal Democrats, another threat comes from the right, both from within and from without the party.
Three days before the election, the Conservatives issued their
A Contract for Equalities
- arguably their real manifesto – articulating how the party would make anti-discrimination
"central"
to a Conservative government. The problem is not that the Conservatives want people to be judged by their character rather than by the skin color, etc. That is entirely right and proper – as virtually everyone in Britain recognizes.
The problem is that this sort of "anti-discrimination" is ideological: those who openly reject cultural relativism, believe in Britishness, democracy, etc., constitute an oppressor class, that has, and that is, dominating various oppressed classes. This is not an ideology in which Whites are regarded as the exclusive oppressors of non-Whites, but, rather, one in which the West oppresses the non-Western. The Sikh that champions democracy and inveighs against radical Islam is also certain to be deemed a "racist" and lumped in with neo-Nazis.
Cameron believes that people become Islamists – and, perhaps eventually commit acts of terror – not because they are attracted to, and eventually believe in, Islamist ideology per se, but because they have been oppressed. Islamist ideology is not a factor, as attraction to it must be preceded by discrimination. The nation is to blame.
This was perfectly clear from his statements and actions in the lead-up to the election.
By pushing female, gay, ethnic and religious minorities into safe seats, and thus into government, Cameron asserted, other members of these groups would realize that they were equal citizens in Britain, with equal rights and opportunities. By merely seeing more "minority" MPs, the rifts in society would magically repair themselves.
According to the party's
pre-election statement on national security
, "Government cannot provide security without the trust and support of its citizens." In other words, if Muslims do not trust or support the government, then they might drift into extremism. The Conservatives thus promised to "review and consolidate […] counter-terrorism and security laws introduced by Labour," and especially to review the "
Prevent
" scheme, "supposed to stop vulnerable people from becoming terrorists but which has been accused of spying on innocent Muslims." (Prevent was set up by the previous government, specifically to combat the growth of Islamist extremism and terrorism, by working with Imams, and so on.)
Cameron shares his "anti-discrimination" worldview with coalition partners, the uncompromisingly left-wing, LibDems. Of greater consequence, though, it has also now become the defining ideology of most of those at the top of the "progressive" Conservative party.
In 2008, it came to the public's attention that Mohammed Ali Harrath, the
subject of an Interpol red notice
, and wanted on terrorist charges, had been advising the Metropolitan Police. Conservative MP Baroness
Pauline Neville-Jones
wasted no time in
calling for him to be sacked
- although the office of (Conservative) mayor Boris Johnson later
rubber stamped
an invitation for Harrath to speak at an Eid celebration at London's landmark Trafalgar Square.
Harrath is also the chairman of the Islam Channel, which the counter-extremist think tank
Quilliam has said
regularly features speakers who "promote intolerant and bigoted interpretations of Islam." Its presenters have included members of Hizb ut-Tahrir, a radical worldwide political party that rejects democracy and wants to reestablish the Caliphate.
Now Minister for Security, Baroness Neville-Jones gave her first interview [
video
] to the Islam Channel, and spent the entire time reassuring its viewers that the new government was a friendlier one. The coalition is concerned that Muslims have felt isolated and picked on by Labour's apparently discriminatory and much-too-tough approach to national security. The Con-Dem government, she assured viewers, would:
"[…] review the operation of Prevent. I know that there is anxiety among British Muslims that first of all it is directed at them, that it's stigmatizing [them, and that] it isn't necessarily achieving its objectives. We want to look at all of those things. I have to say we will bear down on extremism, but we are going to do it across the board. You know, Right-wing, Right-wing extremists are no more going to be allowed to behave in society in ways which undermine values that we all stand for than anyone else. And so what we want to try and do is get a sense of equality and fairness in society and in return we ask for responsibility on the part of citizens - it's what runs through the coalition agreement."
Note: First "a sense of equality and fairness". Then "responsibility on the part of citizens."
By the end of May, the Home Office (headed by Conservative MP Theresa May, who launched the equalities contract) had
given the go-ahead
to "preacher of hate," Zakir Naik, to enter Britain. Naik is an Indian, Islamic preacher, who has said that "every Muslim should be a terrorist," and that he is "with" Osama bin Laden. He is scheduled to speak at the
Al-Khair Peace Convention
which will be held in London and Sheffield, and is being sponsored by the Al-Khair Foundation, Iqra TV (founded by Al-Khair), and Peace TV.
The launch of Iqra TV, in 2009,
was attended
by Lord Sheikh and Mohammed Amin, chair and vice chair of the Conservative Muslim Forum, an official Conservative party organization. At the launch event, Lord Sheikh gave a check for 5,000 pounds (approximately $7,500 US) to Al-Khair to build a new library.
There is no suggestion that the CMF has influenced the Home Office's decision to allow Naik into the UK. Nevertheless, that an official Conservative party organization has endorsed and given money to an organization hosting a "preacher of hate" surely raises questions - especially as the preacher in question has been cleared to enter the UK by a department headed by a Conservative MP, under a Conservative-majority government.
Also since Neville-Jones's interview, the Home Office has
announced
that it would slash 10 million pounds (approximately $15 million US) from the counter-terrorism budget, despite Police Minister Nick Herbert's acknowledgement that the fight against "violent extremism" had benefited from a "significant growth in funding."
Both Labour and Conservative MPs are said to be furious over the cut in the counter-terrorism budget.
Conservative MP
Patrick Mercer
told Channel 4 News that "our enemies are still out there; they still want to hit us," and with terrorist blogsites and websites "alive with threats," "we've got to be extremely careful what money we cut from where and when."
Even despite the warning signs prior to the election, however, who would have thought that in under a month of the new government, former Home Secretary
Alan Johnson
would be expressing shock at its undermining counter-terrorism? Interviewed for Channel 4 News, Johnson
called the cut
, "entirely wrong," and said that he was "very surprised that, as one of their first acts, this is what the new [Conservative-majority] government is doing." "We know," he said, "that the 3,000 police officers working in counter terrorism were a large part of the reason why we thwarted attacks over the last few years."
Nevertheless, many of the people who voted Conservative at the May election, did so because they had become alarmed at the spread of Islamism, and the apparent appeasement of extremist Islamists by the Labour government. Those voters are going to find themselves feeling dismayed, or worse.
Given its record already, should Britain suffer another attack, the Conservative party will have some very serious charges to answer.
If they are not to be held accountable as well, Conservative party backbenchers should be seen to raise the issue of Islamist extremism. They need to ask:
Why members of the party seem so often to be engaged with those accused of promoting hate, and
Who has formulated, and informed, the party's counter-terror strategy.
Most of all, they need to represent the British public, and insist that the Conservative party
Disassociate itself from radical groups and individuals, and
Formulate and properly finance a serious counter-extremist policy to prevent Islamist ideology from spreading and radical preachers from operating.
The safety of the British public should be of paramount importance to the government and authorities.
---